Back issues can be bought at insound.com right over the internet! That's e-commerce for ya. Visit the zinestand and look up Backwash. Check it out! Or email me and I'll tell you where to send money.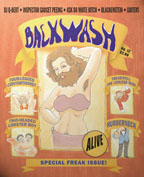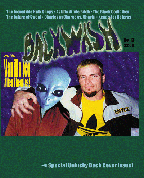 Backwash #11
Mix Master Mike, Richard Simmons vs. Gene Simmons, What the Hell is Grimace?,
DJ Cam, lots more
Backwash #12
Special Freak Issue! Lots of freaky stuff. DJ Q-Bert interview, Blackenstein, Goiters, Ask Da White Bitch, more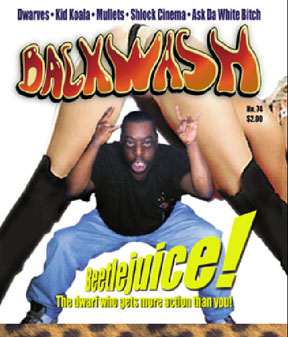 Backwash #13
Vanilla Ice interview! Ming + FS, The Incredible Hulk Goes Shopping, more fun too!
Back Issues!